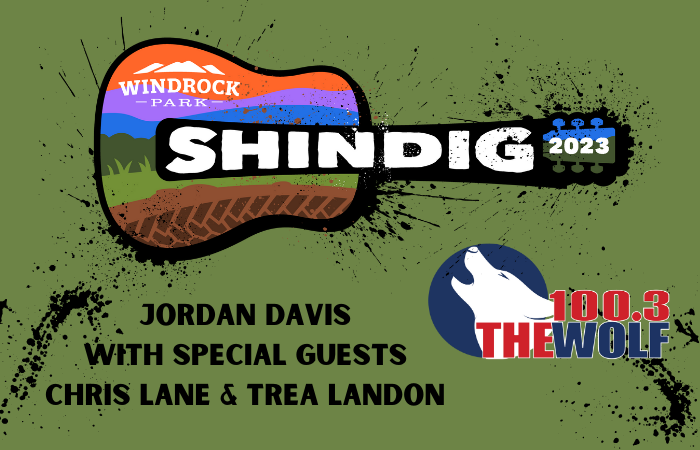 Grab your tickets to the hottest new concert event in the area, Y'all! 100.3 The Wolf is excited to announce the Windrock Shindig back in 2023 on April 22nd. Tickets go on sale Friday, January 20th! Listen to Opie for your chance to win tickets before they go on sale!
Headliner: Jordan Davis with special guests: Chris Lane & Trea Landon
Visit www.windrock.com to purchase tickets – General Admission: $45 – – Premium Tickets: $65.