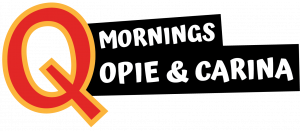 Taylor Swift announced her new single 'Me' by having a mural painted in Nashville of a butterfly with a bunch of little Easter Eggs in it. But even more hints of a return to Country music were made in the 'Me' music video. Here are all of the hints. What do you think??
She announced her new music in NASHVILLE
In the music video there is a Christmas tree in the corner of her apartment. Taylor grew up on a Christmas Tree Farm. It may not have been in Nashville but it signifies "Home"
There is a picture of the Dixie Chicks hanging on the wall in the apartment and there are rumors that she has a colab with them on her new album
You have to look closely…but in the music video there are two shadows of Taylor. One is new Tay Tay and the other one is long curly haired Country music Taylor
There is a cat staring at a door, maybe waiting on Taylor to come "Home"
She is wearing cowboy boots in the music video when she's dancing with Brendon Urie
There are nods to the Wizard of Oz and the yellow brick road in both the video and the butterfly mural. Dorthy was trying to go home.
Are you convinced yet? Is Taylor coming back to Country music?! What do you think?